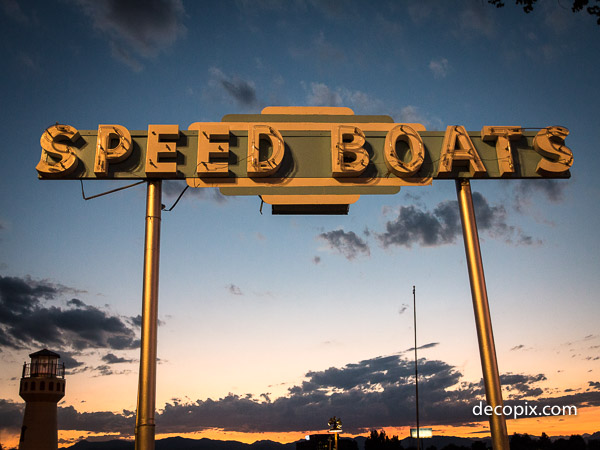 As far as I know, Denver's Lakeside Park is one of only 2 Art Deco amusment parks in the USA (the other being Playland in Rye, New York.) Truth is, I didn't think there was much Deco in Denver other than a couple of movie theaters.
Boy, was I mistaken, and since I mentioned Lakeside Park, let's start there. Lakeside Park opened in 1908 as White City. In the 1930s, Lakeside was sold to Ben Krasner, who later hired architect Richard L. Crowther to modernize the place. Crowther had worked for a neon sign manufacturer and incorportated lots of neon in Lakeside's signs and attractions. Sadly, a lot of the park's neon no longer glows but I still had a lovely summer evening there.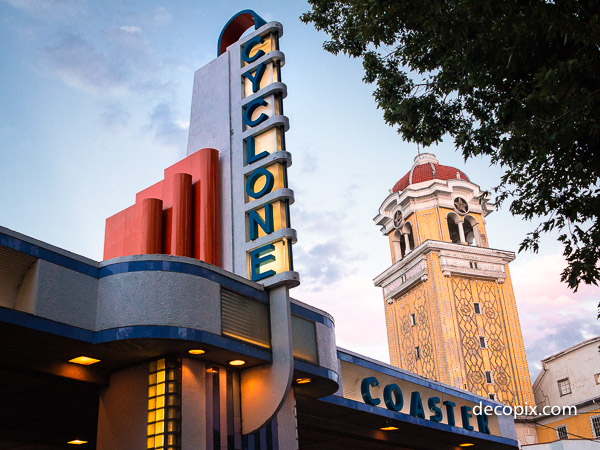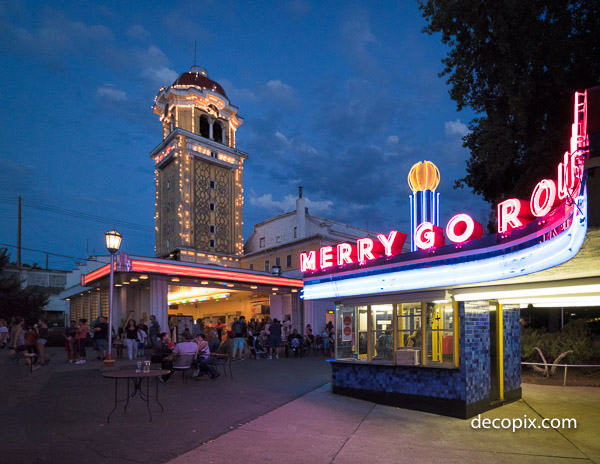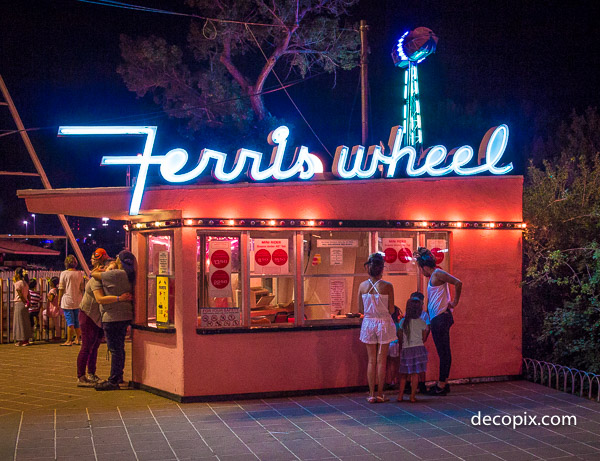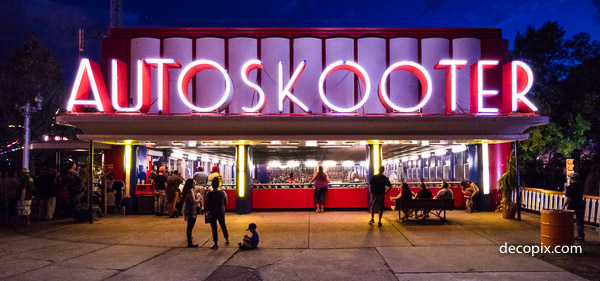 I couldn't help noticing the charm of the place. It's true, the park could use some sprucing up, but where else can you take a carload of kids and adults for just $3.50? You do have to pay for the rides, but it's still pretty inexpensive. Lots of families with little kids, some of whom probably couldn't go to an amusment park with $50 ticket books.
The the attraction of most interest to Art Deco fans is the Cyclone roller coaster. Designed by Edward Vettel Sr., the Cyclone made its debut on May 17, 1940. A particularly nice Deco detail shows people in a speeding coaster car.  One passenger looks a lot like FDR.
Lakeside is also home to a miniature diesel train modeled on the California Zephyr.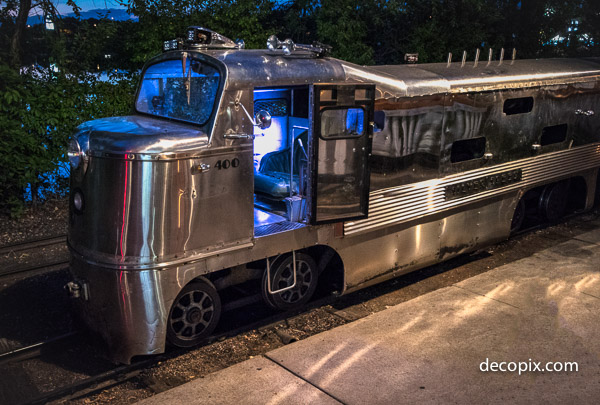 I'm not sure what the future holds for Lakeside so as I often say in these posts, see it now.
For some neon that's in ship shape, let's head over to the Cruise Room. Perfectly preserved and still in operation, the Cruise Room litterally hums with pink and red neon. The Cruise Room opened the day after Prohibition was lifted and is on the National Register, with good reason.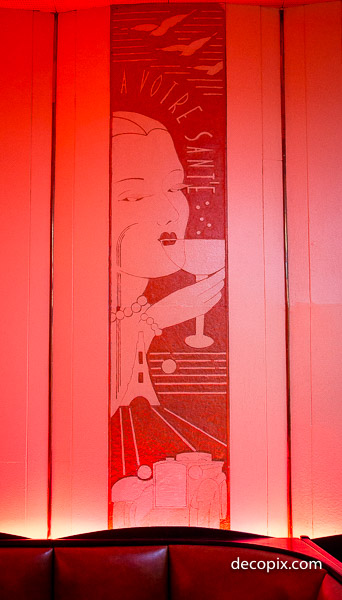 For the final stop on our Denver Deco Neon we're going to cheat a little and head to nearby Boulder.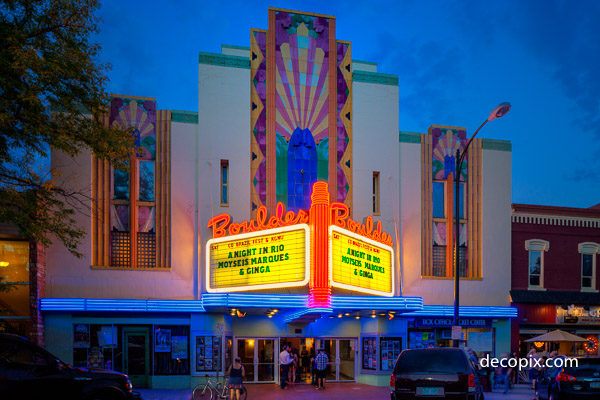 Opened in 1906 as an opera house, the Boulder Theater building was purchased by the Fox Theater syndicate in 1935. Following an Art Deco makeover by architect Robert Boller, the Boulder Theater reopened on January 9, 1936. As with the Cruise Room, the facade of the Boulder Theater is on the National Register.
And let's not forget Boulder's impressive Art Deco courthouse.
That wraps up Part 1. In Part 2, Denver's extraordinary Art Deco brickwork.