I've photographed some amazing Art Deco over the last 35+ years. Still, once in a while my jaw just drops. Yours will too when you see what follows.
In early years of the Art Deco era when extravagance was the norm, lots of colored brick was put to use. Some of these polychrome applications were purely decorative while others were used to fool the eye; to make buildings appear taller, for example.
Temple Buell wasn't interested in optical illusions. His use of decorative brick was both unique and in a class by itself.
Temple Hoyne Buell (1895-1990) arrived in Denver in 1921 hoping to cure his tuberculosis. He recovered and went on to design more than 300 buildings. Inrterestingly, Buell's long life included the design of Denver's Cherry Creek Shopping Center, among the earliest, if not the earliest shopping centers in the U.S.
Temple Buell is best known for Denver's Paramount Theater, but let's have a look at two of his lesser-known creations.
The Katherine Mullen Memorial Nurses Home (1933) was built by philanthropist John Kernan Mullen as a Catholic nursing school. It no longer serves that function, but is now the Saint Joseph Hospital Foundation.  Most of the stunningly ornate interior is intact.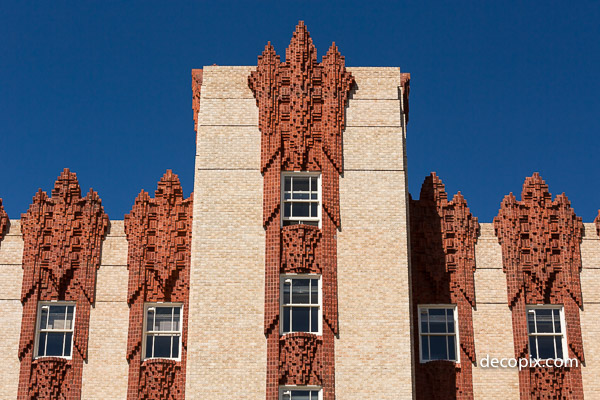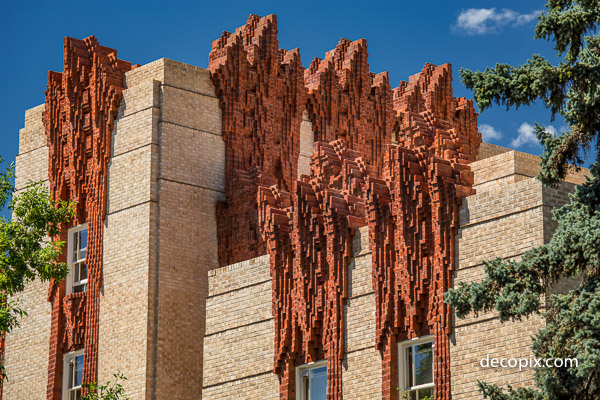 And here is Horace Mann Middle School (c.1939):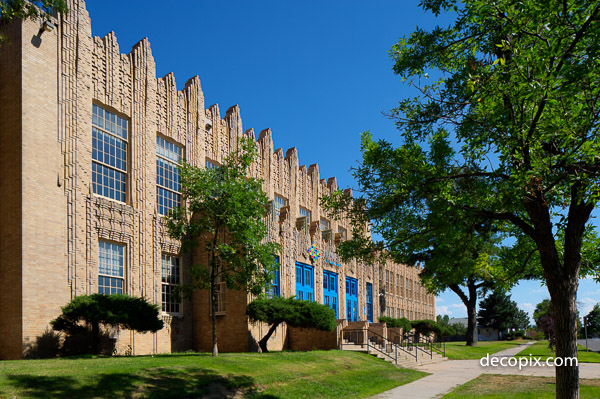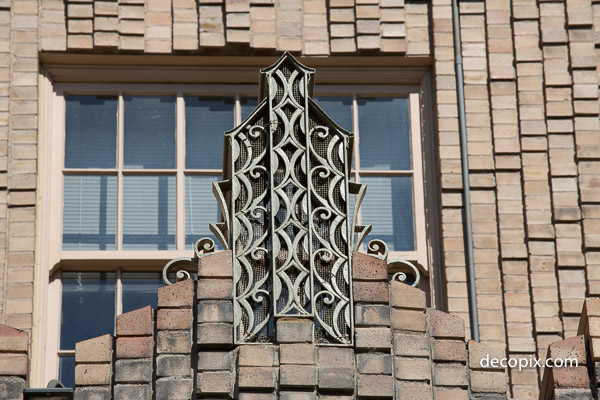 But there's more. Incredible as it may seem, there were other architects doing equally ornate things in Denver!  Behold the Bryant Webster School by G. Meridith Musick and J. Roger Musick (1930):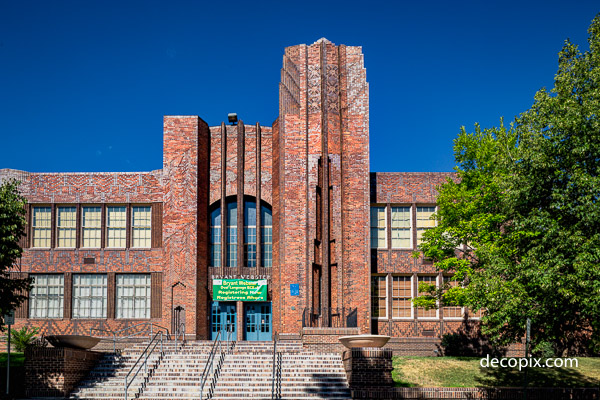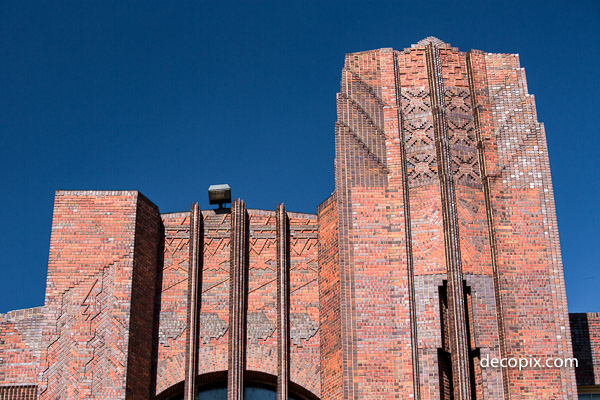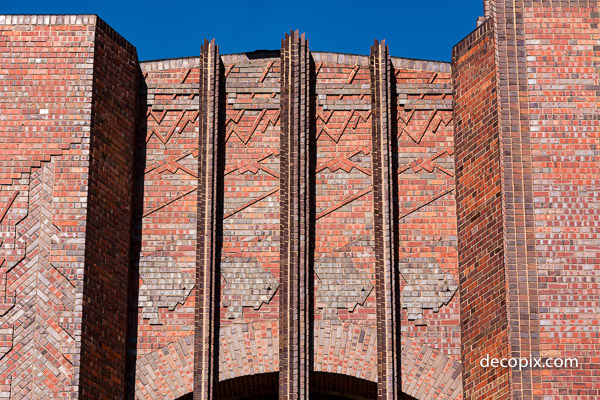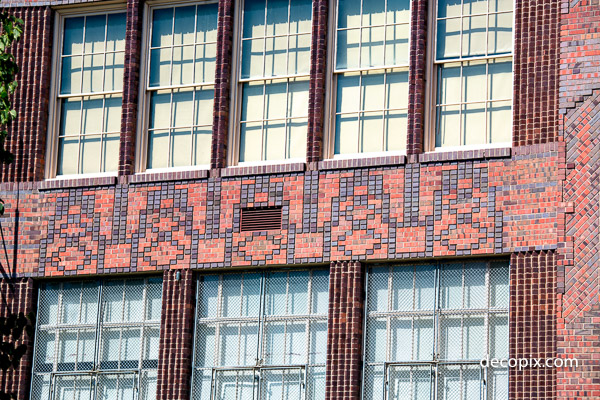 And finally, Fire Station #11. Attribution for the design is simply "WPA" so we might infer that that this place was considered a routine civil service project in it's day.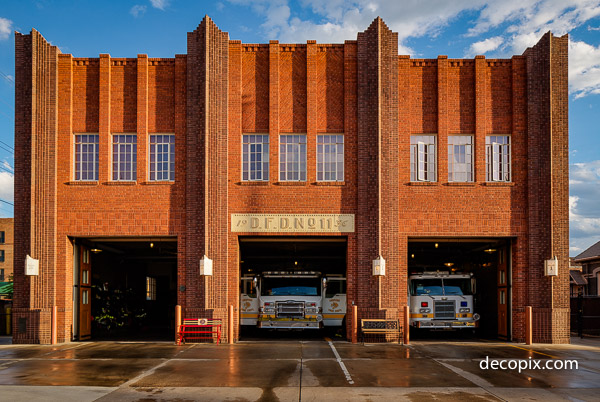 With such impressive commercial and civic Art Deco architecture, you might wonder if Denver has an Art Deco residences. The answer is yes.  We'll get to those in Part 3.