If you've read the previous 2 posts on Denver Deco you know there's plenty. But what about houses?
Yes, houses too, as a drive through Denver's lovely Bonnie Brae neighborhood proved. My thanks to realtor Kim O'Connor who let me take as many photos as I wished of her home–the most spectacular of the bunch.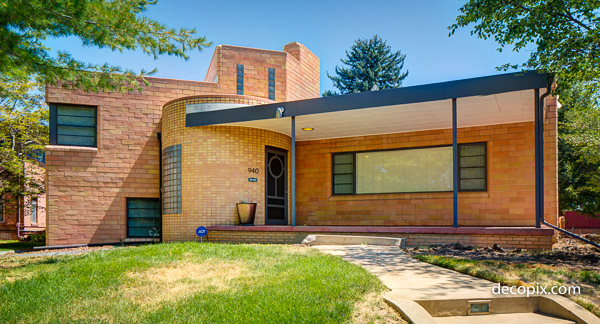 As often happens, these Streamline Moderne houses are sited in the midst of a neighborhood where the vast majority of homes are anything but Art Deco or Streamline Moderne.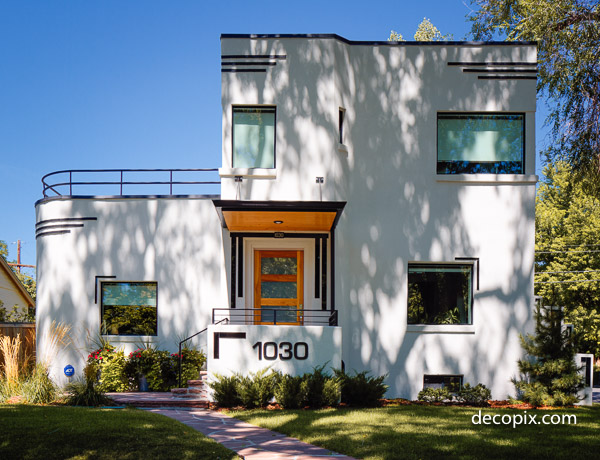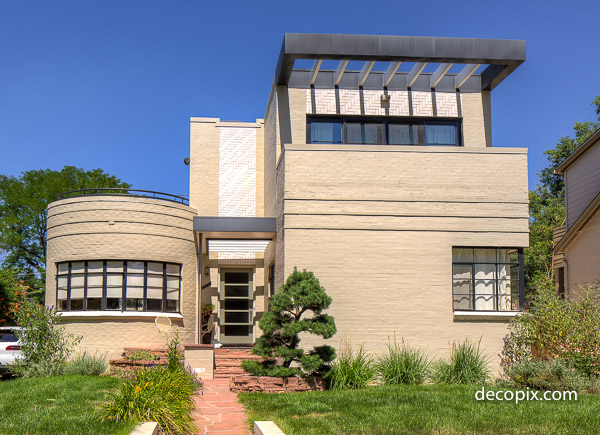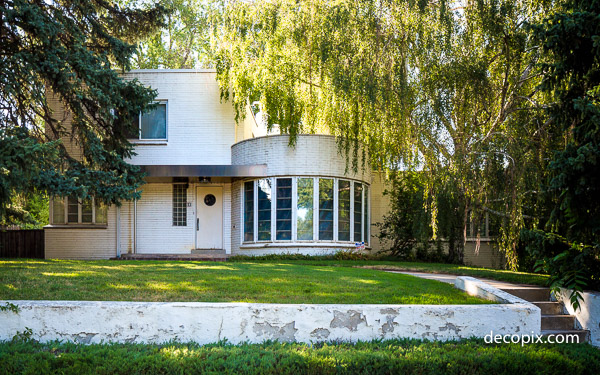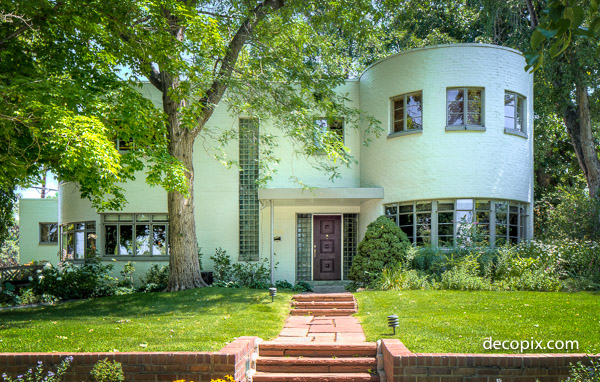 I often wonder what the neighbors thought, back in the 1930s as they saw the arrival of these houses of tomorrow.