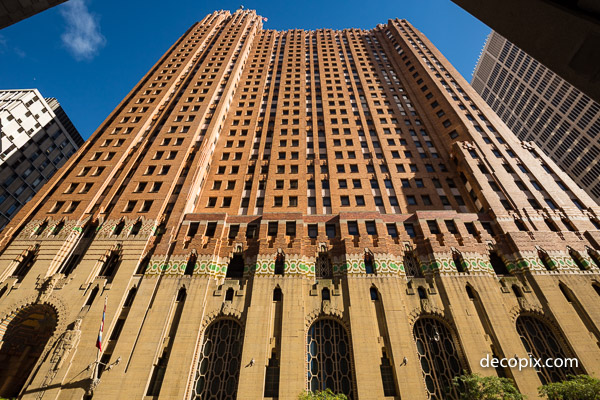 Depression-era bank buildings like the Guardian offer a bittersweet paradox. They were magnificent spaces in which every detail conveyed security. But like the era's movie palaces, it was all just an illusion.
The Guardian went up, literally, as the stock market went down. The building's owner, Union Guardian Trust Company, failed shortly after the building opened. Sadly, there was nothing unique about that; twenty other Detroit banks collapsed at the same time.
Imagine what went through the minds of Guardian Trust officals, seeing their "Cathedral of Finance," open in 1929 and go into receivership in 1933. Liqudation commenced, and was so convoluted that final settlements were not completed until 1953.
What happened to the savings of the bank's customers? The bank promised to make them whole–up to $1000. If they were fortunate enough to have more than $1000, they would receive .35 cents on the dollar on any additional balances.
Another paradox of the Art Deco era is that because color photography was expensive and difficult to reproduce, readers of archtectural publications often had to rely on descriptions of color to imagine what something looked like.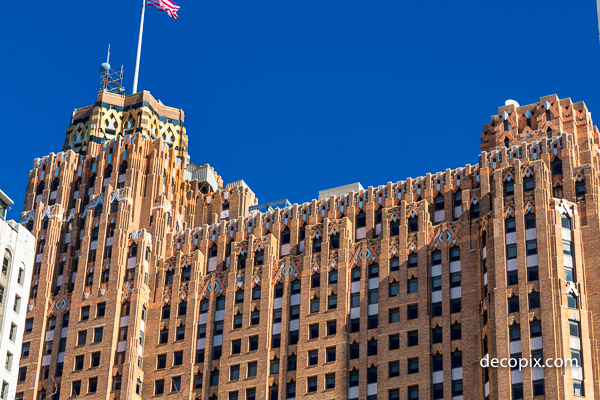 I think you'll agree that words alone are inadequate to describe the Guardian Building's use of color.
The Guardian's "Gothic Modern" design was the work of Wirt C. Rowland (who also designed the impressively Art Deco but very different Penobscot Building across the street.)  Rowland designed everything in the Guardian, from furniture and textiles to the silverware used in the dinning room. Where wood was used, Rowland indicated the direction in which the grain should run.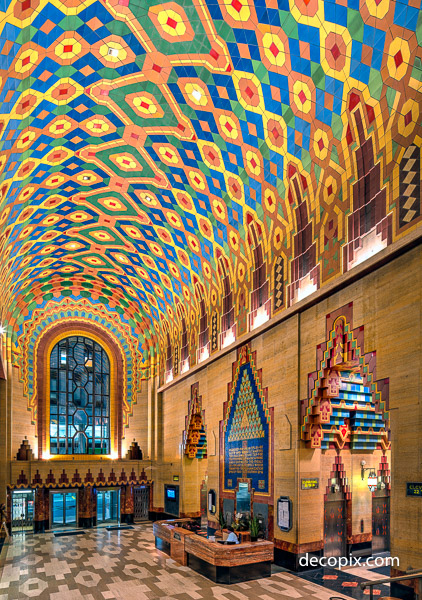 Innovations were many, including the use of Monel metal, an alloy with a platinum-like appearence, for gates, teller windows, check writing tables and elevator doors. The elevator doors were further ornamented with inlaid Favrille glass.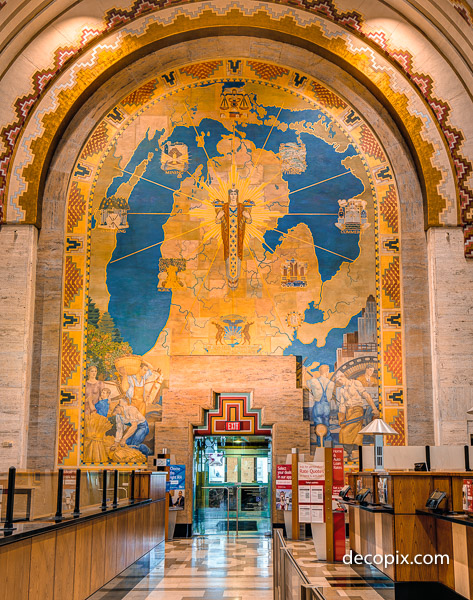 The Guardian's banking room has been home to several banks, the utility company MichCon and currently Bank of America.
I'll end this post with some trivia. My love affair with the Guardian began back in the 1980s. I don't know the exact year, but if you look closely at the photo below, the Michigan National Bank was offering 13.7% interest on 6-month deposits.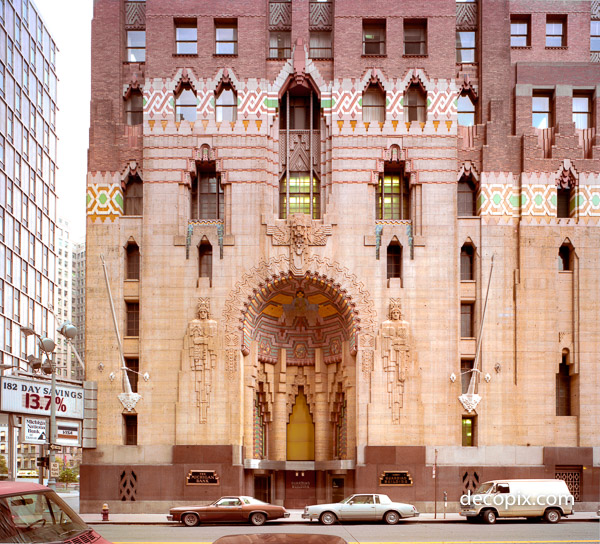 Another brief stop at the Guardian turns into a whole day!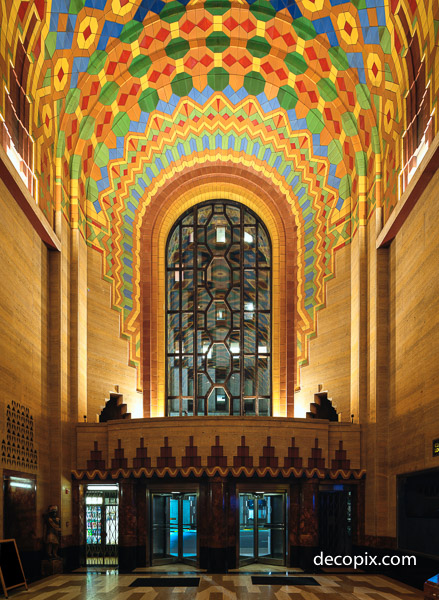 Looks like the book is out of print but you can still get it here: