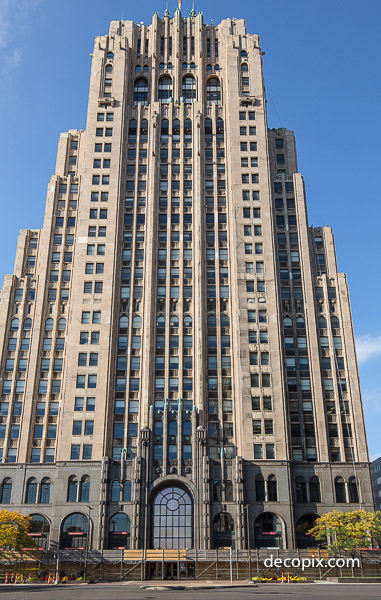 The business empire that the Fisher Building celebrates began as a small blacksmith shop.
Around 1835, Laurence Fisher, a German immigrant, set up shop in Ohio. Skilled in iron and woodwork, Fisher began building carriages. Eventually, the whole Fisher family got involved and in 1908 the seven Fisher brothers headed to Detroit, where they opened the Fisher Body Company in 1908.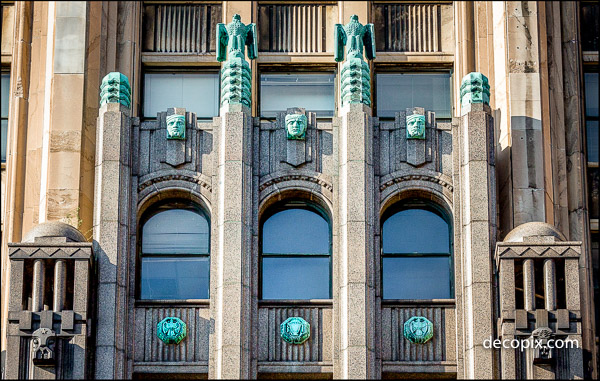 That same year, General Motors was founded and the Fisher brothers, who had made the transistion from horse-drawn carriages to the newer horseless type, found themselves in the right place at the right time.
Success came quickly. By 1910, Fisher Body had developed a closed body chassis for Cadillac, transforming the automobile from a good weather novelty to an essential part of everyday life.
From General Motors' point of view, there was a problem. Fisher Body was a supplier to Oldsmobile, Cadillac, Studebaker, Chrsyler and Ford, for whom Fisher made some Model T bodies.
This didn't sit well with G.M. In 1919, General Motors purchased 60% of Fisher's stock for $27.6 million. The Fishers remained in charge of day-to-day operations and while they continued to do some work for Walter Chrysler, they would soon supply GM exclusively.
In 1926, the Fishers sold the rest of their business to General Motors for $208 million. That's about $2.5 billion today, not bad for a business started just 18 years earlier. They invested the money in oil, railroads, aviation, banking and real estate, making them millionaires and philanthropists.
To house their corporate empire, in 1927, the brothers commissioned Albert Kahn to build them "the most beautiful building the the world." No expense was to be spared; Kahn was to collect the best the world had to offer.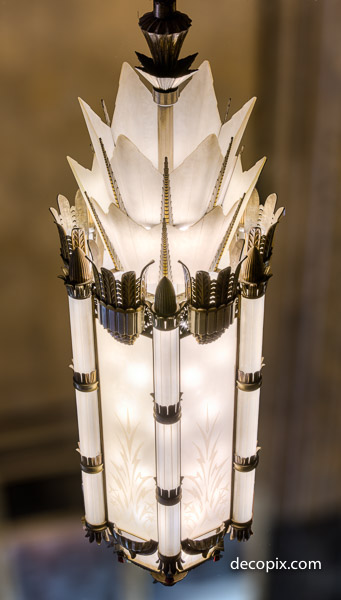 The result is a combination of styles that fit together nicely, producting a sort of Art Deco cathedral. That's not to say the amalgamation went unnoticed, however. Architectural critic W. Hawkins Ferry opined that Kahn was "…too preoccupied with images of the past to be able to make a crisp, clear statement in contemporary commercial architecture." But he also went on to say the Fisher's marble walls "…would dazzle even the most jaded Roman emperor."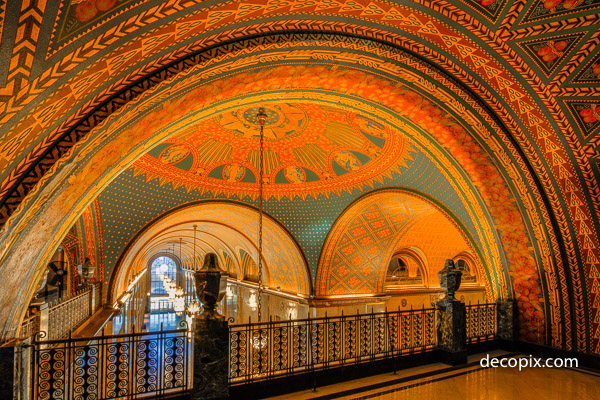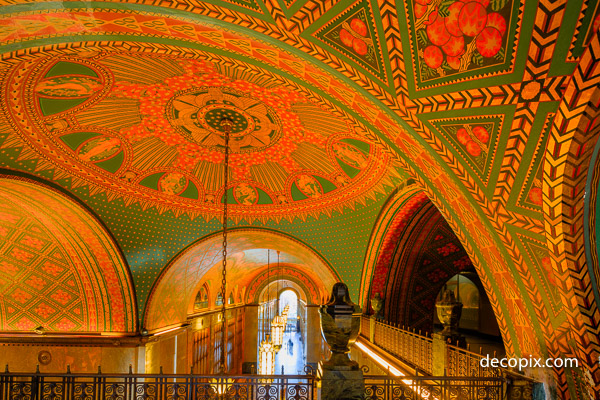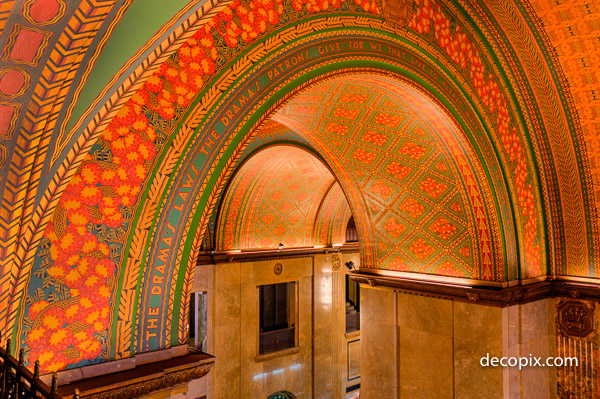 For more on the Fisher Building, inlcluding the theater (originally desinged as a Mayan temple but sadly "updated" in the 1960s), symbols used throughout the building, the 11-story garage, the sculpture, mosiacs and frescoes created Hungarian artist Geza R. Maroti and the building's recent history, see the excellent article at Historic Detroit and The Buildings of Detroit by W. Hawkins Ferry.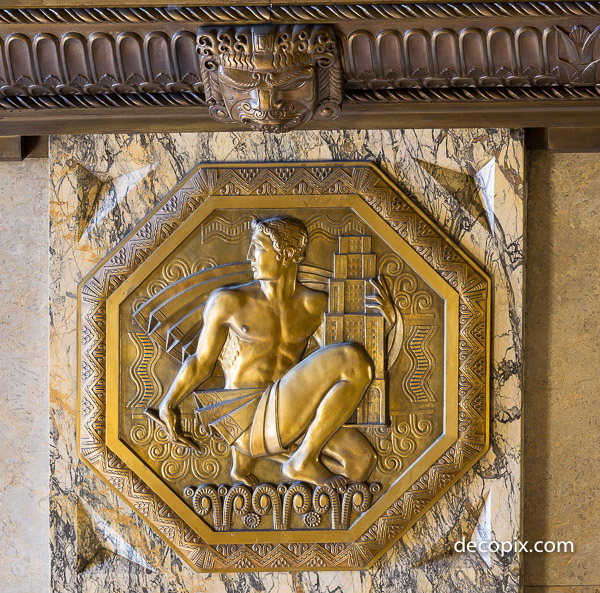 Still more to come!  In the next post, we'll visit the Art Deco Penobscot building and some other Deco sites around Motor City.