With the Guardian and Fisher Buildings, the Penobscot completes Detroit's Art Deco skyscraper trifecta.
The original lobby mural and chandeliers are gone, but there is still lots to see, including the 12-foot wide ball on the roof, which lights up and can be seen for 40 miles. There's a great article and video on replacing the neon tubes in the the ball on the Detroit Free Press website.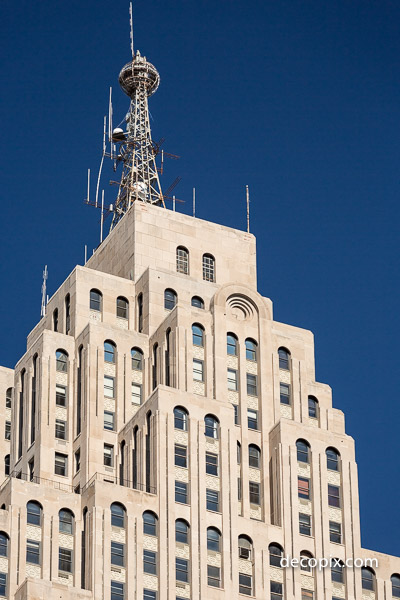 A number of Art Deco buildings celebrate native Americans, but the Penobscot might be the most extravagant example east of the Mississippi. It's just across the street from the Guardian and is the work of the same architect (Wirt Rowland) and sculptor (Corrado Parducci.)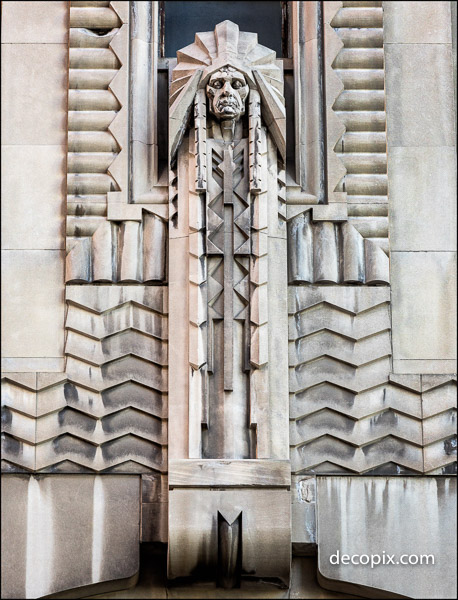 Why native Americans? The Penobscot was built by Simon J. Murphy, a lumber millionaire who, in his youth worked on the Penobscot River in Maine, named after the tribe. Among other things, Murphy managed the gigantic and storied Pacific Lumber Company which most Californians are familiar with.
At it's opening in 1928, the Penobscot was fourth tallest building in the country–taller than Detroit's other Art Deco jewels, the Fisher and Guardian Buildings.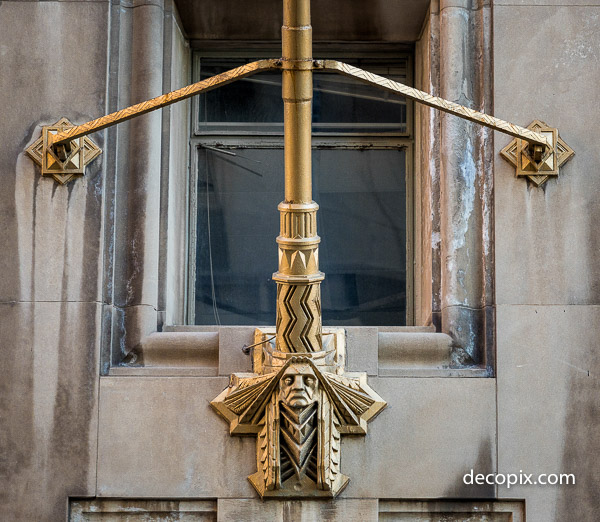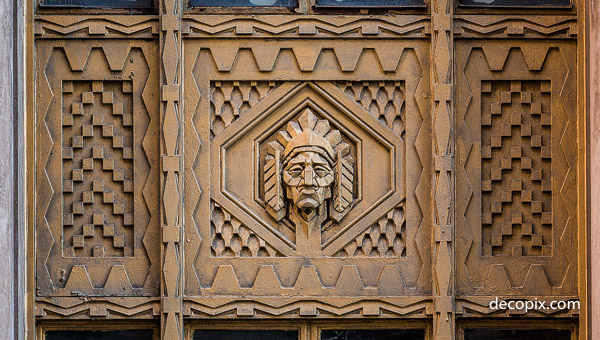 Care to guess the theme of the Penobscot's interior decoration?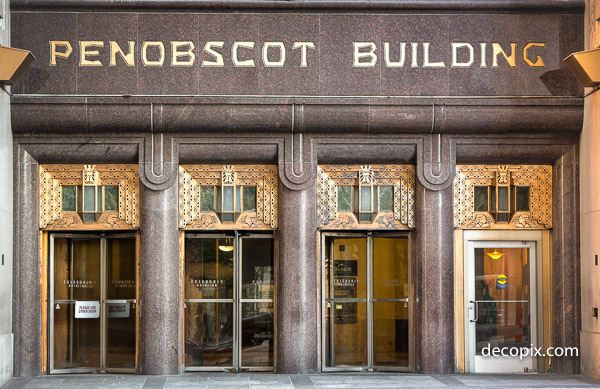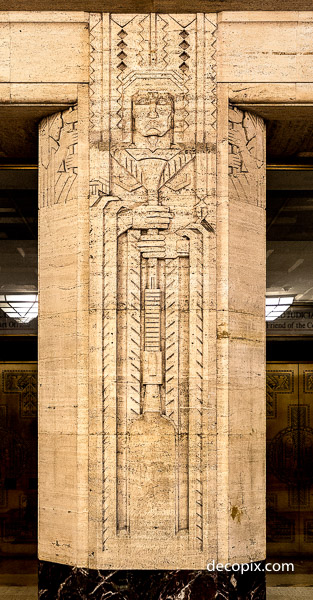 Can there be even more Detroit Deco? Yes, indeed. In the next installment we'll visit Diego Rivera's Detroit Industry frescoes which are so large, they have their own hall at the Detroit Institute of Arts.