For this final Decopix post on Detroit's Art Deco, we'll go all over town, and a bit outside.
We left off at Diego Rivera's Detroit Industry murals at the Detroit Institute of Arts. Just across the street is the Horace H. Rackham Educational Memorial Building. A long name, but the building is over 400 feet long. Built in 1941 for the Engineering Society of Detroit, the exterior decoration highlights science, education and engineering.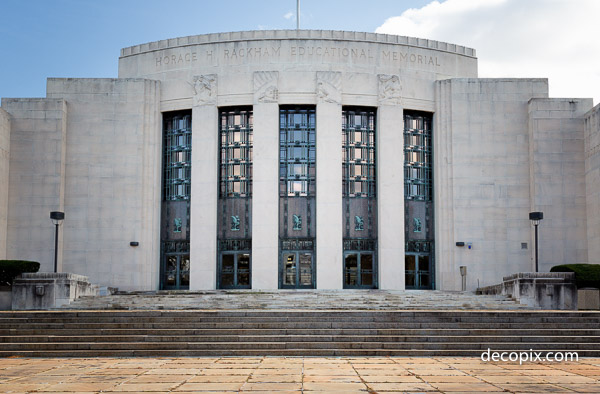 Also, don't miss the delightful Scarab Club just a few steps away. It's not exactly an Art Deco building so we'll cover it in another post.
From the giant Rackham building to that rarest of things, an intact, small Art Deco storefront. This one's on Gratiot Street. The unit on the right is a restaurant; I'm not sure if the left side is currently in use but it's beautifully kept.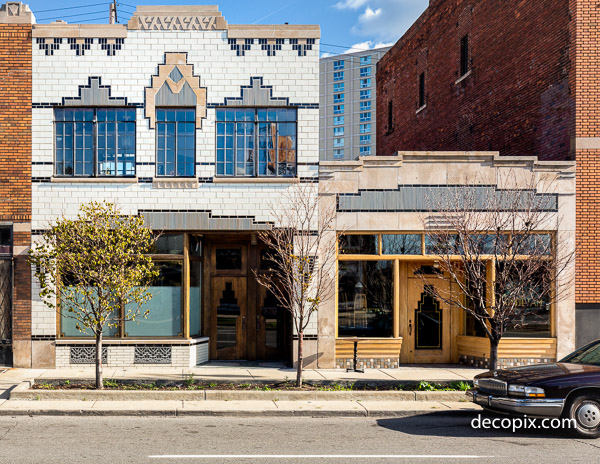 As outsiders, we hear about Detroit crumbling. In some places this is true (and dramatically so) but there are beautiful residential areas as well. In Palmer Woods, amidst stone mansions more suited to Michigan's climate, there are a few Moderne houses. Most appear to have been modified over the years, with one exception, a 1938 house designed by Louis G. Redstone. The house does not have a flat roof but it's hard to imagine that being practical in a place where snow is common.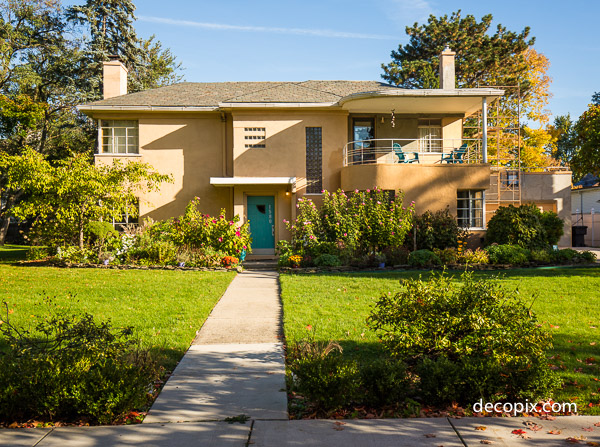 No great city is complete without religious institutions. Here we have Temple Israel (now operating as a church.)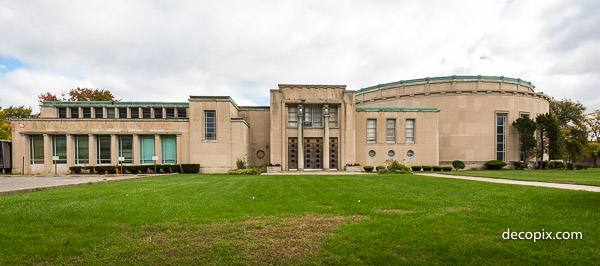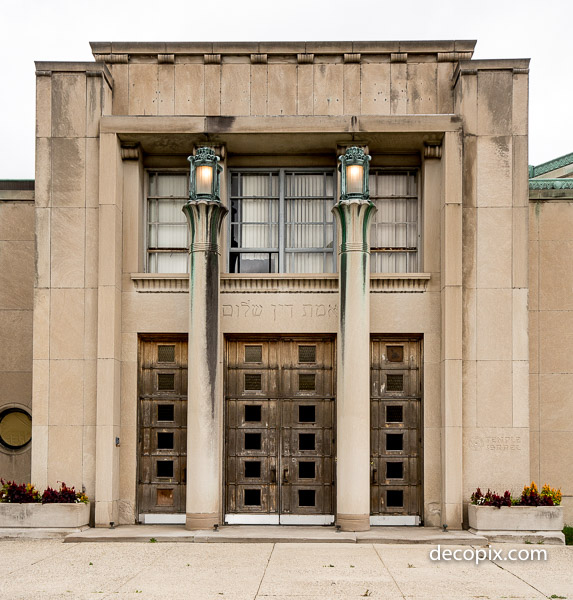 A short drive to Royal Oak brings us to the National Shrine of the Little Flower, completed in 1936 by New York architect Henry J. McGill. Of particular note is the limestone tower with sculptural work by the great Rene Chambellan. Depression-era history buffs will recall the shrine was once home to controversial Father Charles Coughlin, a divisive figure who broadcast from the shrine.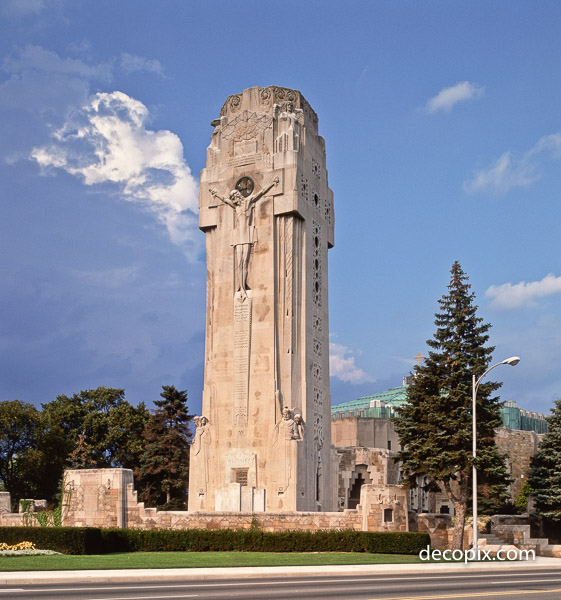 Lastly, and still on a broadcasting theme, how about a beautifully preserved Art Deco radio transmitter? South of downtown in Riverview is the WJR transmitter (1934), the work of architect Cyril Edward Schley. It's fenced off and not open to the public but still worth the trip!