Art Deco motifs that are surprisingly similar, yet in very different places.
John Gabriel Beckman's Avalon Casino Theater, Catalina, California: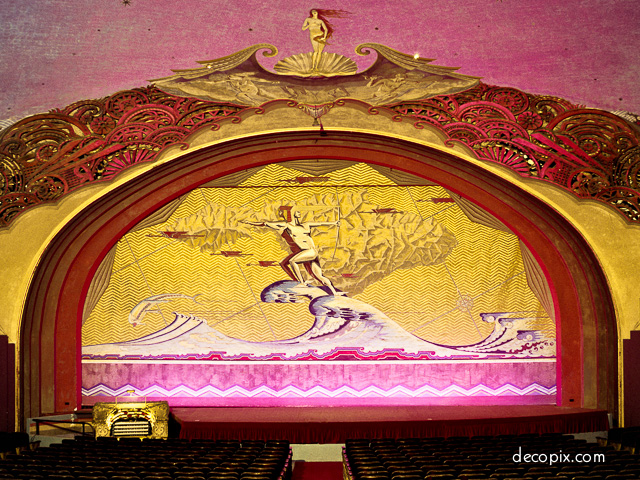 And here's the business center at the Taj Krishna Hotel in Hyderabad, India: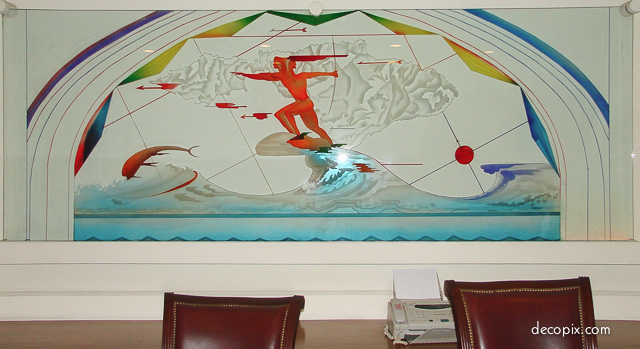 Many thanks to Bill Barnette for sending this over.  Seen an interesting Deco comparison?  Let me know.
Equipment used for my shot:  Ikeda 4×5 camera, Rodenstock 65mm Grandagon lens, Kodak Vericolor film.