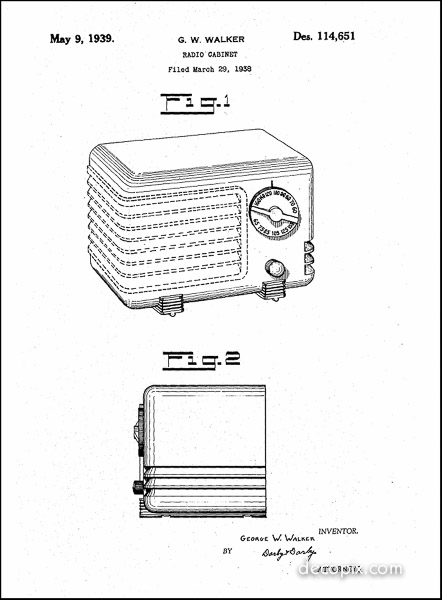 You may not be familiar with designer George Walker's work but you've seen it.  Among many other things, Walker (1896-1993) designed the magnificent '55 Thunderbird. He even made the cover of Time magazine–although in this instance he's shown in front of an Edsel. Hey, even Edsels are considered desirable these days.
Among G.W. Walker's other achievements, he was vice-president of Ford, a guest on To Tell The Truth and in his eighties, he served as mayor of a town that could have been named for him, Gulf Stream, Florida.
Here, we have his design for the lovely and sought after Detrola Pee Wee radio, a tiny titan of streamline style.