Never take anything you read online as gospel. This post started out as a short tribute to the artist Will Hollingsworth. There wasn't a lot of information so I searched for William Hollingsworth as well. This turned out to be quite interesting and for a while I thought Will Hollingsworth and William Hollingsworth were the same person.
William Hollingsworth was a struggling artist from Mississippi who, these days is considered a "fixture in the pantheon of southern art."  His work was admired by Eudora Welty, who later wrote an essay about him that became a book. There's another book as well.
But it turns out, Will Hollingsworth and William Hollingsworth were two different artists.
Why did I think they were the same person? Both Will and William were from the south; both lived and worked in Chicago; both suffered hard times in the Depression and both had problems with alcohol. This seems like a surprising number of similarities. But William Hollingsworth (the famous one) lived only to age 34, apparently succumbing to depression over the death of his father. Will Hollingsworth, whose work you see here, survived the Depression and his alcoholism and died in 1975 at the age of 84.
The city of tomorrow was a popular theme for 1930s artists. This was my introduction to Will Hollingsworth's work. For my money, Hugh Ferriss was the master of the Metropolis of Tomorrow but Will Hollingsworth was not far behind. From the mid-1920s to the mid-1930s Hollingsworth skillfully produced advertising illustrations, many with a distinct Art Deco flavor.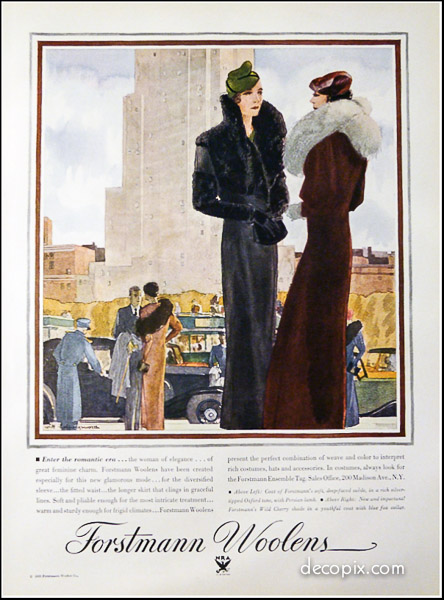 There aren't any books on Will Hollingsworth, but more information can be found here.