William Lingenbrink (1870-1949) was real estate developer, art gallery owner, patron of architect Rudolph Schlindler and a promoter of "modernistic" architecture. In addition to several collaborations with Schlindler and developing the not very successful artist's retreat Park Moderne, Lingenbrink produced publications picturing early Los Angeles Art Deco. What makes these especially interesting are the photographs of small, very early Deco storefronts predating the streamline style, which, like the Depression, would arrive soon enough.
Except for skyscrapers like the the Eastern Columbia building and the Pellissier building (home to the Wiltern theater) most of this portfolio's examples are just memories. But maybe there are more survivors than I realize. Recognize any?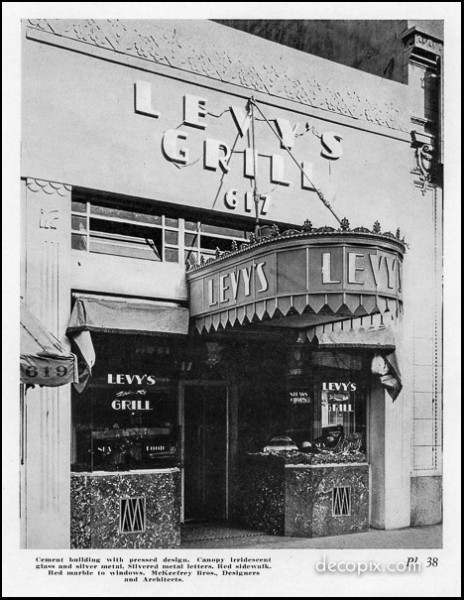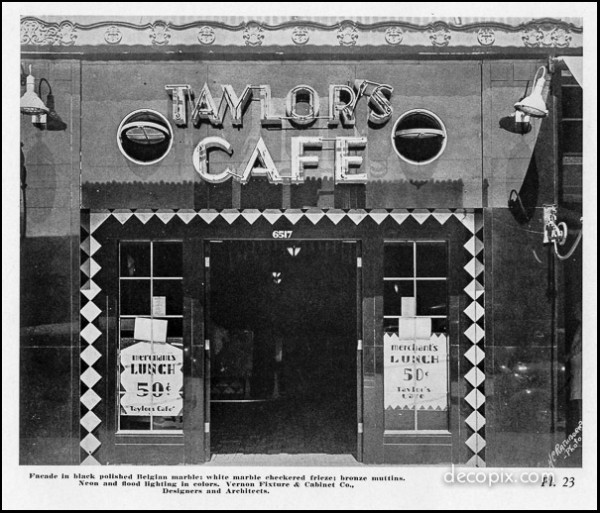 I did spot Moxley's Dog & Cat Hospital (top right):
Thanks to Michael Locke's excellent and informative contributions to Flickr, I located Lingenbrink's home. As far as Art Deco goes, a bit of a disappointment, but the chimney was a treat.