When I started photographing Art Deco in the 1970s, I'd spend the entire day at the Texas State Fairgrounds in Dallas and see only a handful of people. The Cincinnati Union Terminal was a shopping mall but the place was deserted except for a dance club and a Loehmans's store.  San Francisco's Treasure Island was still a Navy base but it wasn't active and most days you were free to do as you wished.
These days, finding a large group of Art Deco or Streamline Moderne buildings that you are welcome to photograph and having the place to yourself just doesn't happen. Or so I thought. I had been photographing an Art Deco supermarket that's now a Scientology center in L.A., and driving through the neighborhood I stumbled on a group of buildings that looked like an ad for the Austin Company. Only it wasn't an ad. This complex turned out to be the former campus of Pepperdine College, built in 1937.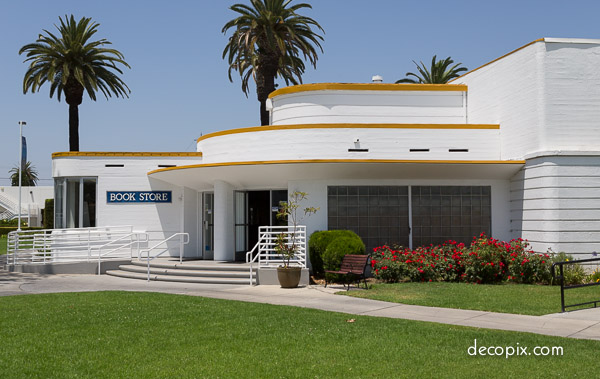 The fact that George Pepperdine made his fortune founding Western Auto Supply may have played a role in his choice of Streamline Moderne styling. Mr. Pepperdine was a devout Christian and decided he would use a portion of his wealth to build a college that placed as much emphasis on religious faith as intellectual achievement.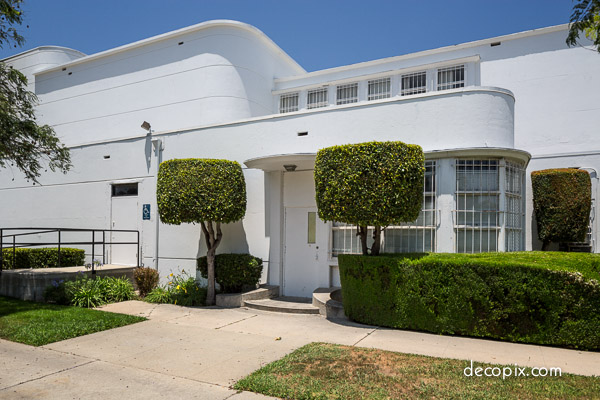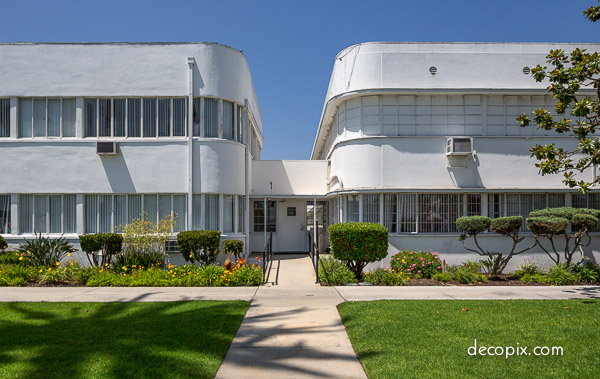 After the war, Pepperdine College needed to expand but acquiring land adjacent to the campus proved difficult and costly. Then, in 1968, Pepperdine received a donation of 138 acres of ranch land in Malibu. For a time, Pepperdine (now a University) operated both the original Los Angeles facility and the one in Malibu, but enrollment in L.A. declined and the original campus was closed in 1981. Fortunately, a lot of the original campus remains, currently in the hands of the Apostle Frederick Price Ministry Training Institute. The current owners were extremely gracious about taking photos although when I was still there two hours later, they did seem to be scratching their heads….